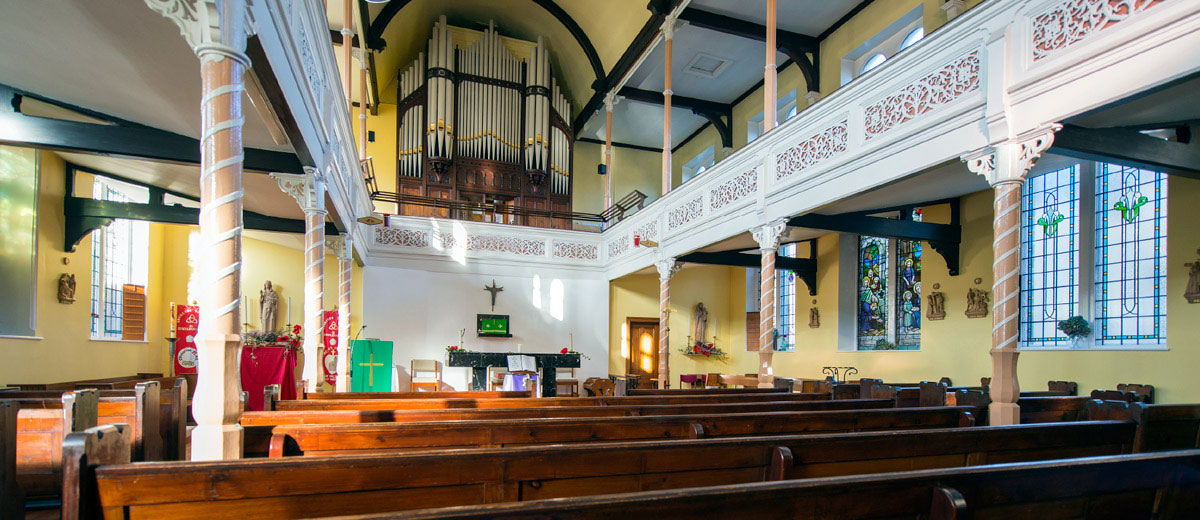 ---
The Fire Gone Out


Our church is smallish, homely, as it should be,
A rectangular box
Light-filled by generous windows.
Spirit-filled by generations of plain-speaking villagers.
A second-hand, twice-loved,
No-nonsense northern chapel in the hills
Complete with gallery and organ of course!
No room for side chapels
No nooks and crannies in which to construct an Altar of Repose.
Needing to take over from Saint Joseph
His small shrine to the left of the Sanctuary.
We can move over,
Those who stay on
To keep company with the Lord
On the night road from the room to the garden,
From the garden to the High Priest
In the midst of rabble,
Torches, weapons, noise,
Police!
While our church, now stripped, 
Leaves us a few hours more
In his presence.

But tomorrow, when all we have remembered
In ritual, prayer and song,
When we have reverenced his image,
Received his Gift …
Then is it empty. 
And helpless, what can we do?
In this emptiness
That echoes with the sound of his leaving?

The door left open,
The table bare
The light extinguished,
The fire gone out.

Come and see,
	Just come and see!

Remember how it was
Before it became Good Friday.
The comfortable familiarity,
His everpresence … 
Withdrawn now into pain,
Rejection, abandonment.
For in the darkness we have abandoned him.

Oh how is our church empty!

Now … We gather in the darkness,
Knowing our loss
And drawn to the emptiness,
Relight the fire,
Set the table,
Restore the light.

Christ, our light!
Thanks be to God!

Hearts renewed in hope
Reach for the light.

Christ our light!
Risen.

Our light-filled
Spirit-filled box!
Our church in the hills!

Sheila writes that this piece is 'Pre-Covid, by several years – Is this how we will date things in future?' The previous two poems were new ones. Her little church in the hills is as she describes it, is it not? A light-filled, Spirit-filled box, where the Lord can camp for a while – who are we, even Yorkshire folk, to build Him a house? But he will fill the space when we set the table.