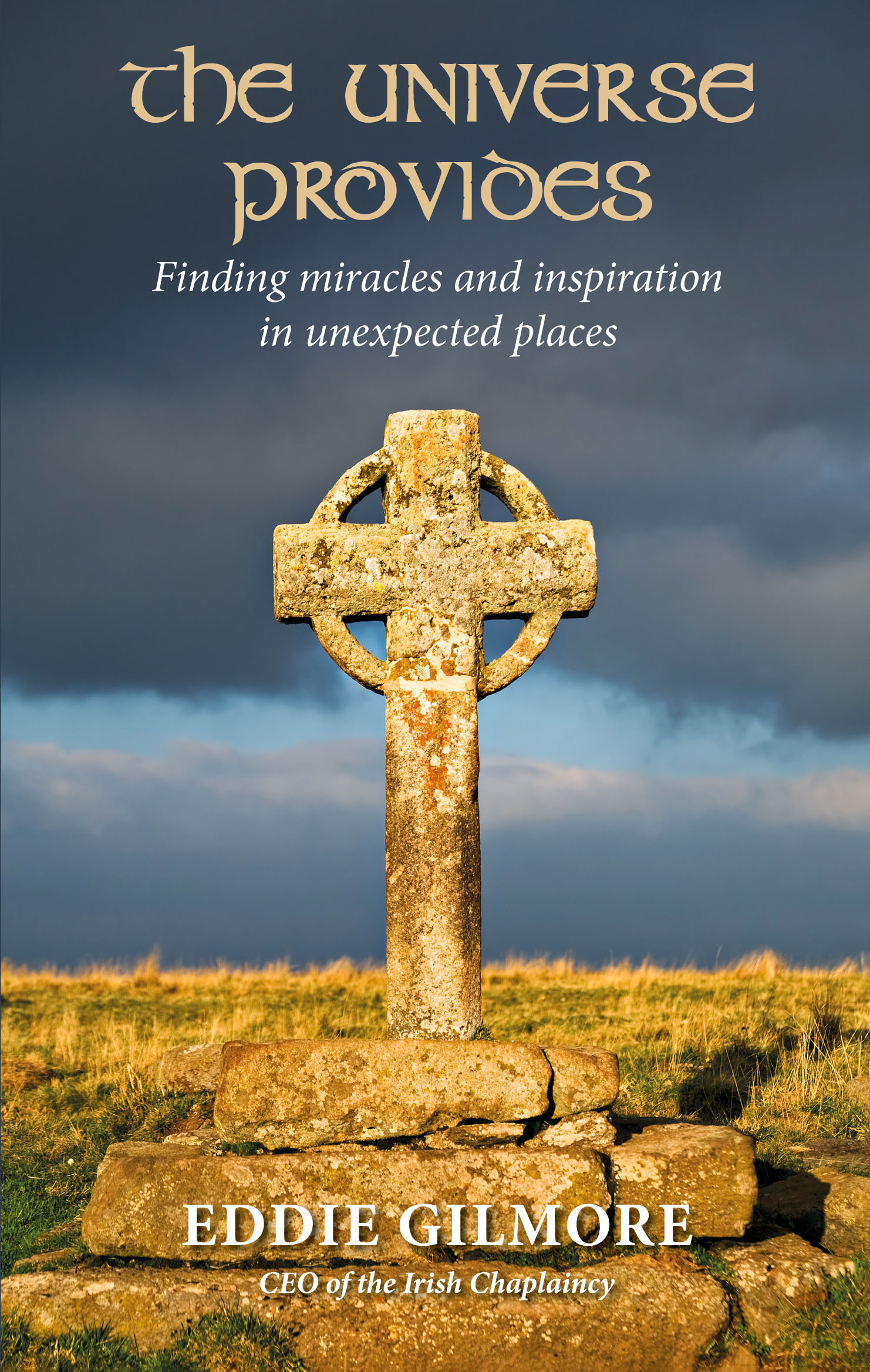 Finding miracles and inspiration in unexpected places
The new book from our friend and contributor, Eddie Gilmore,
Darton, Longman and Todd, ISBN 978 1 915412 48 5
Paperback 192 pp
Price: £9.99
Cardinal Vincent Nichols got to see this book before we did! He writes:
'From a faith-filled perspective, and drawing on his own personal, musical and professional experience, Eddie shows us how important it is to have hope in our lives and to be connected with each other and the world in which we live. In this way, we can glimpse the miracles and opportunities that are in our midst and use them for the benefit of all – the universe does indeed provide!'
Eddie's first book was titled 'Looking Ahead with Hope', so there is a theme evident here. Hope is tougher than optimism, it means being with someone when the optimism has run into the sand, when income has gone, the home is in jeopardy, the prison sentence never seems to get any shorter, loneliness is a daily companion, health and vigour are ebbing away. Through his upbringing in an Irish family in Coventry, his education, his work with L'Arche and the Irish Chaplaincy, Eddie knows these realities, made worse by the pandemic.
Now he feels it's time to encourage us all to recognise the daily miracles of hope and healing that pass before our eyes, the people whose lived hope is rebuilding communities across the world. Eddie takes us through some events of his post-covid year, introducing some of the characters he meets in that time. He reminds us that the Irish are a nation of singers, a gift that holds people together at home or in exile, a Gift from the Universe that he himself exercises for friends, prisoners, elderly people — and delegates to meetings!
It is important for each one of us to recognise the signs of these post-pandemic times and to bring hope to those we meet day by day or just the once, in passing.
Eddie Gilmore may not be your typical Chief Executive Officer, but he has been CEO of the Irish Chaplaincy since 2017, after belonging to L'Arche for 28 years. He writes regularly for a number of publications including Catholic Times, Intercom (the journal of the Irish Catholic Bishops), and Independent Catholic News. Eddie also contributes to BBC Radio's 'Pause For Thought'.